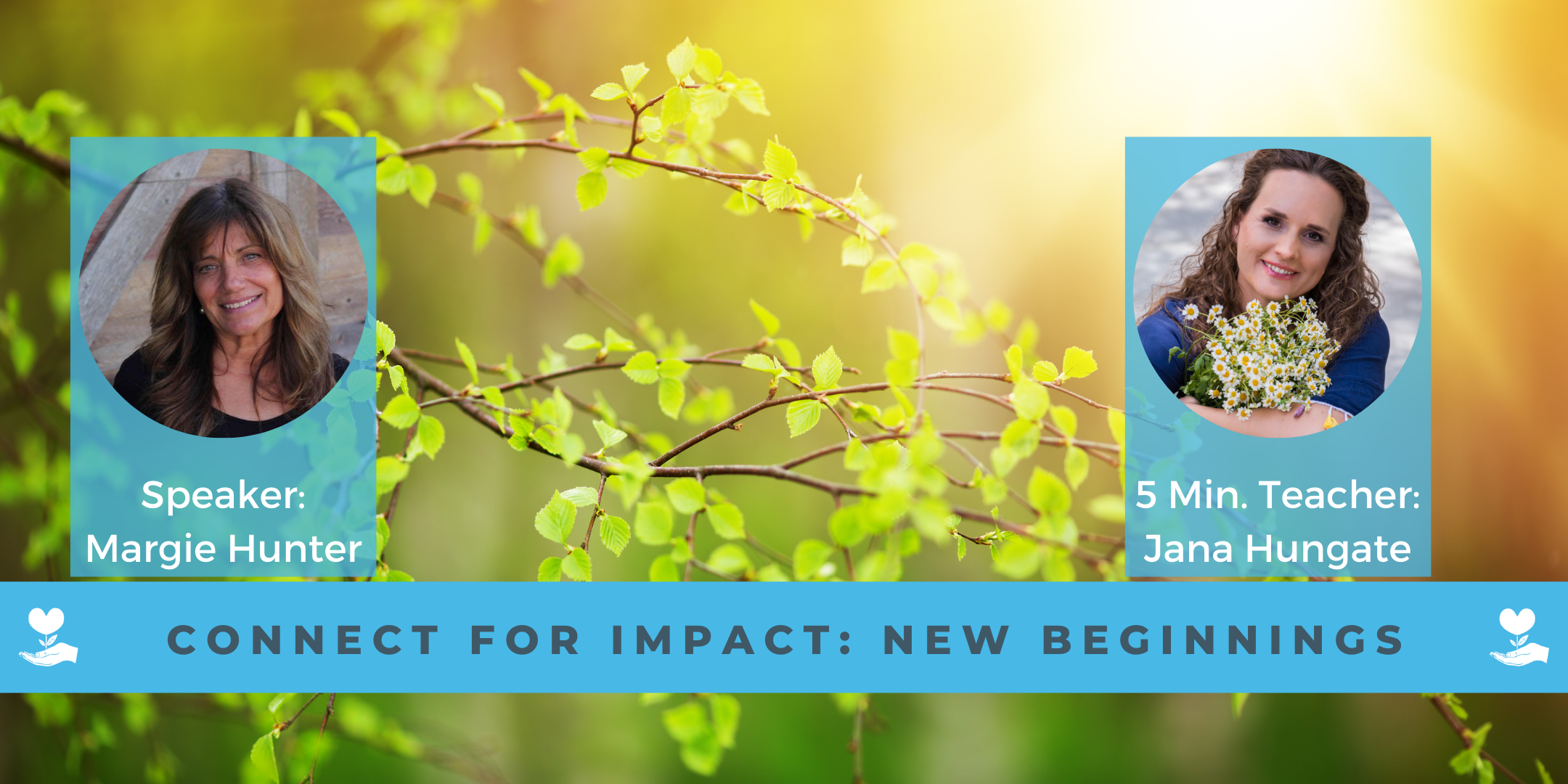 Join us as we celebrate New Beginnings
January 13, 2021
6:30-8:00pm PST
As we wave farewell to 2020 and begin a new year, what are our expectations for the coming 12 months? What did we learn that will help us transition into new beginnings and how can we start with a clean slate?
About The Event Description:
As a community, Integrous Women is about upholding our personal and professional integrity in the way we live our lives to maximize positive and sustainable impact in the world. Join us for a candid and honest conversation about the new year and new beginnings.
Whether it is your first time joining or you are a regular, this Connect for Impact is not to be missed! During all Connect for Impact events, we create safe spaces for deep dives into a variety of topics. This month we are focusing on our theme of "New Beginnings".
Our featured speaker is Margie Hunter and our teacher will be Jana Hungate.
You will learn:
the effects of making a loving, kind space to bring inner balance and peace to the body,
the abundance of a life lived through love
the power of trusting the process of universal laws
We pride ourselves on our experiential learning process. Come ready to engage, connect and share ideas with other heart-centered leaders!