Around the world, Women have the ability to become Integrous Leaders.
We are helping them discover that potential and giving them the resources to achieve it.
Young teen girls are leaving the orphanage, as required by law, unprepared for life on their own. Many have been abused sexually and physically. They are facing a vicious cycle of inequality and trauma that needs to be broken.
1) A sustainable mental health program to heal and empower them as leaders
2) Job and life skills education to sustain them once outside of the orphanage
3) A giving forward program that promote them as leaders of their community and uplifts the next generation
Watch Jennifer's Story of Survival
When you invest in yourself through our

workshops

or Member's Club, you are directly investing in the future of a young girl like Jennifer.
Orphanage Staff Supported
        Our Impact on the United Nations         Sustainable Development Goals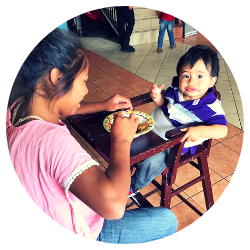 Join Our Next Impact Trip