Contact Us
We would love to hear from you and identify how to best support your endeavors this year! Please reach out with any questions, ideas, thoughts or feedback. We read it all!
We empower heart-centered women to leave a legacy with integrity through personal development, creating and scaling a business with a mission, and giving forward.
🌎All while breaking the cycle of trauma and inequality in Guatemala 
✌️
Our Philosophy
We believe every woman should feel connected to her purpose, empowered to create her legacy and have the resources and community support she needs to make her dreams a reality. In coming together to live with purpose, we will create sustained impact for underserved communities through increased socially conscious leaders. 
Our Values
1. Authentic Relationships: Creating trustworthy, compassionate and heart-felt relationships with one another.
2. Win-Win Collaboration: Coming together to accomplish a shared goal with respect, mutual support, and follow through.
3. Growth-minded Community: Shared connection through an open mindset, giving attitude, and vision of impact.
4. Giving Forward: Empowering ourselves and others through servant leadership.
Our Vision
Create communities of integrous leaders world-wide, who use their socially conscious organizations to positively impact underserved communities and non-profits in a sustainable way.
Focus on your why, and we'll take care of the how.
Choose how you'd like to get involved below: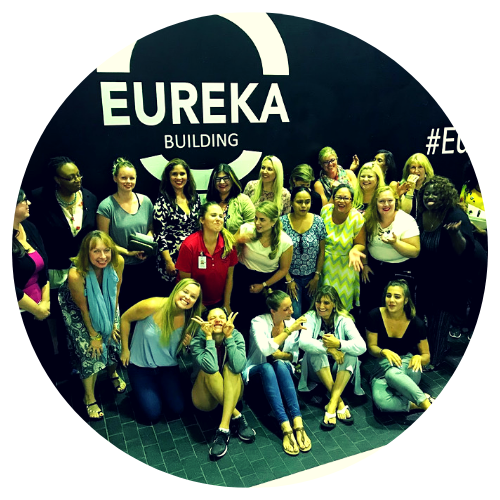 Diverse Community of Heart-Centered Leaders
Our community is all about embracing our unique backgrounds to find the common core. Through our diversity we unite on our common vision to be of service, utilize our growth mindset and fulfill our legacies of impact. Join our movement!
Workshops & Live Events
All of our workshops are fully immersive so we can put you on the fast track to success. You'll be actively implementing the various lessons, engaging in conversations that will reframe your perspective, and leave with an action plan and accountability to keep you trailblazing on your path to prosperity.
Membership Platform
Imagine having all of the resources, knowledge and connections to take you from idea to impact in one easy place for an affordable (yes, affordable) monthly fee. We're bringing the professionals straight to you for guidance, coaching and sharing of lessons learned so you can get right to creating your legacy.
Bi-Annual Impact Trips
Every 6 months we bring a select group of women from our community to spend one week with our partner orphanage in Guatemala. During our time together, we focus on growing ourselves as leaders, showing our members how to create sustainable impact, and creating meaningful relationships that you will cherish for a lifetime.